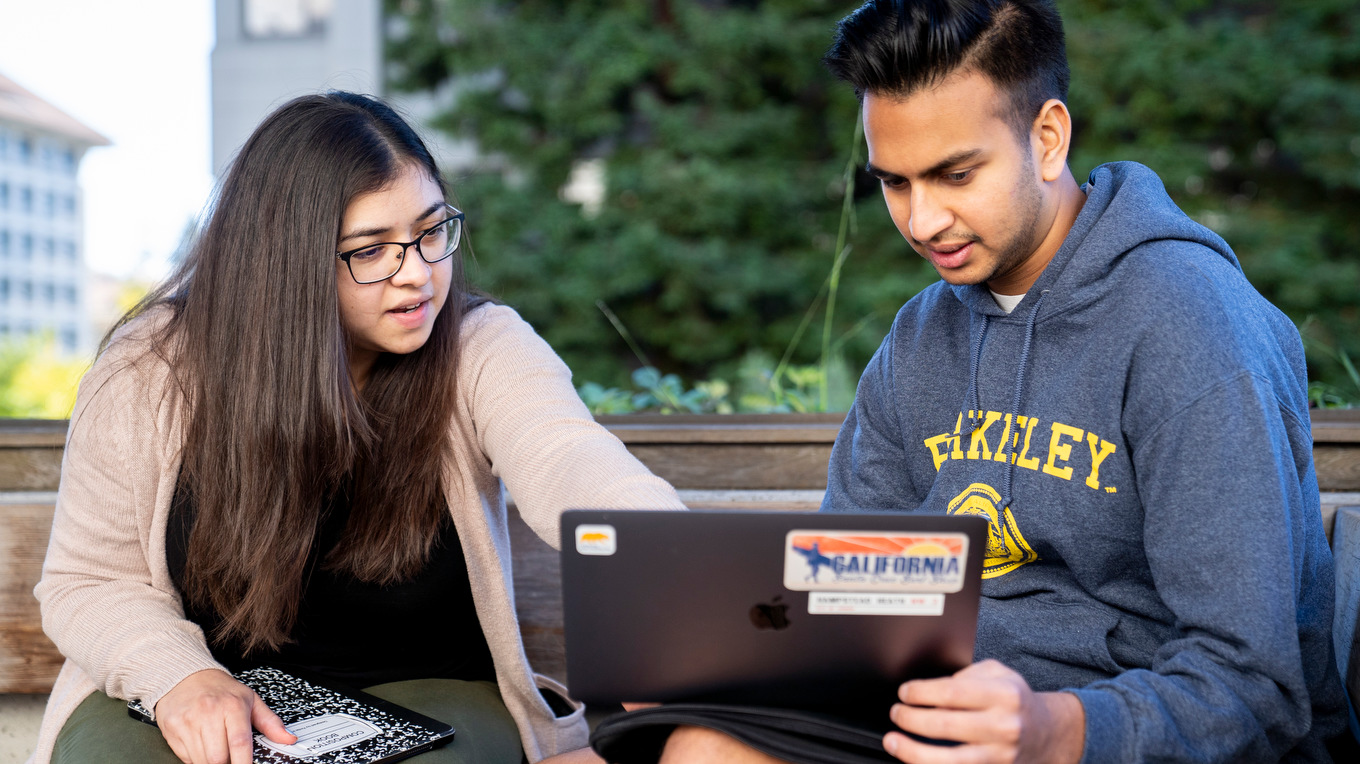 Advising & counseling
Contact
Engineering Student Services
230 Bechtel Engineering Center
Berkeley, CA 94720-1702
(510) 642-7594
ess@berkeley.edu
Spring 2022 in-person hours:
Monday – Thursday, 10 a.m. – 4 p.m.
Berkeley Engineering offers a range of advising options to help you thrive both academically and personally. We want to make your time here as successful and rewarding as possible.
In this section
Engineering Student Services (ESS) advisers: Once you're admitted as an undergraduate, you'll be assigned an adviser who fosters your academic achievement, intellectual curiosity, personal discovery and growth. This is your ESS adviser. Your adviser is assigned according to your major and will work with you throughout your undergraduate career. ESS advisers help identify strengths and challenges to develop an academic plan that allows you to achieve your goals while ensuring completion of degree requirements.
Faculty advisers: You will also be assigned a faculty adviser who serves as a professional mentor throughout your years at Berkeley Engineering. Your faculty adviser assists with technical course selection, helps with curriculum planning based upon your goals, connects you to research opportunities and helps you prepare for graduate school or your first job.
Department advisers: Each department has undergraduate advisers to help students learn more about available programs, facilities and research opportunities. They can also point you toward appropriate faculty contacts.
Peer advisers: Sometimes it's helpful to have an experienced student's perspective on how to juggle classes, study, manage time, choose the best enrichment opportunities or navigate the waters of a large university like Berkeley. Let our peer advisers be a resource for you. They can explain how to drop a class or choose an elective, and they can tell you all about life in their particular major (and at Berkeley Engineering in general!).
Graduate school advising: Many Berkeley Engineering students continue on to graduate school once they complete their undergraduate degree. You can learn more about both masters and doctoral (Ph.D.) programs by utilizing the numerous resources available throughout campus. Advising appointments are available through the Career Center and ESS to discuss graduate school opportunities. In addition, ESS sponsors several workshops throughout the year on applying to graduate school.
Personal counseling: Counseling and Psychological Services (CAPS) has a satellite office in 241 Bechtel Engineering Center. Counselors Dr. Shuangmei (Christine) Zhou, Denise Goitia, LCSW, and Dr. Yi Du from University Health Services provide free and confidential consultations to students related to any personal or professional concerns. You do not need health insurance to see a CAPS counselor.