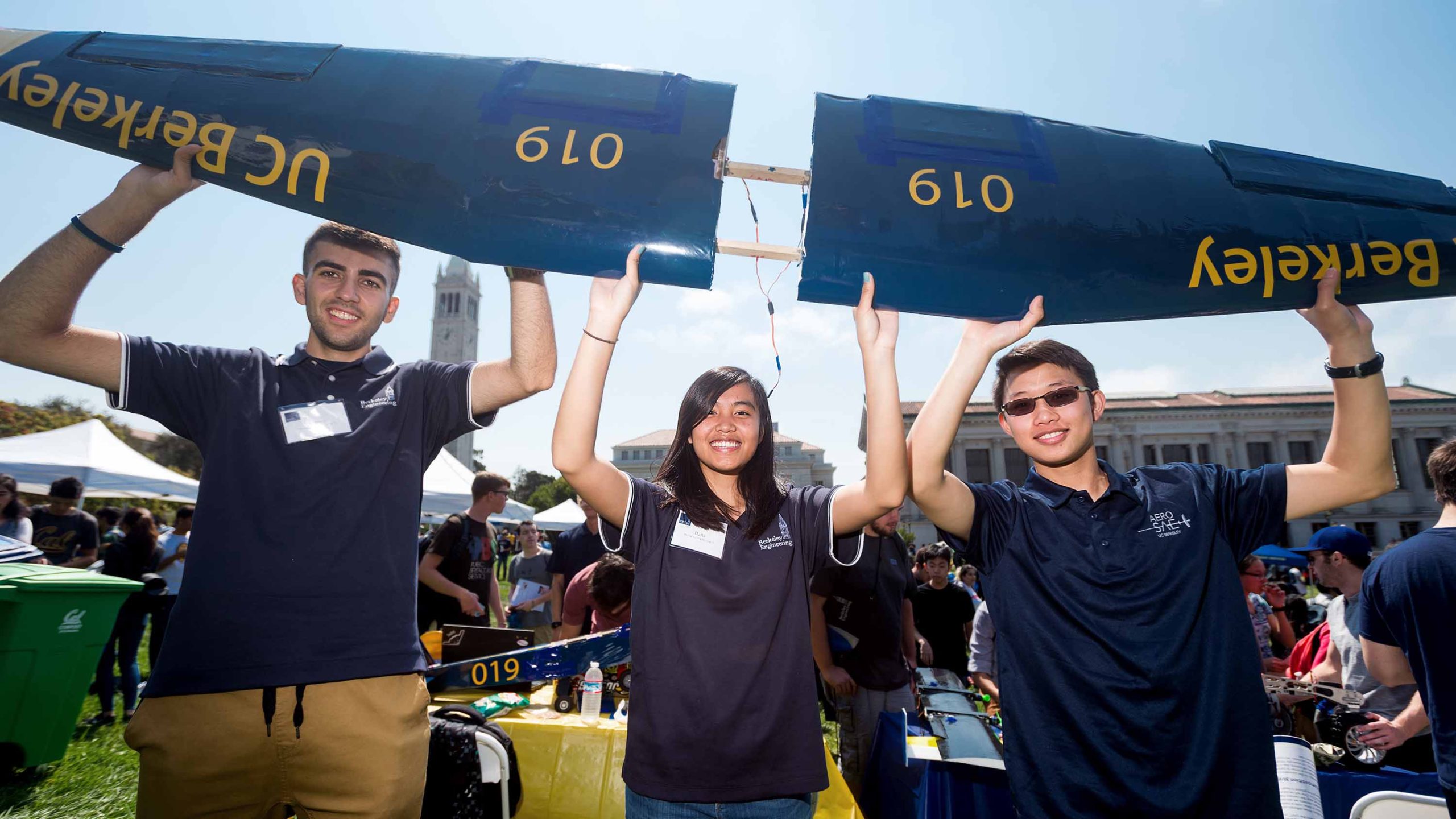 Student organizations and teams
Are you looking to connect with other students who share your interests? Do you want to find partners for a start-up or join a community service project? Berkeley Engineering is home to dozens of student organizations that help members hone teamwork and leadership skills, foster a diverse community, provide cultural support and give students the opportunity to pursue something they're passionate about.
Except as noted, undergraduate organizations listed below are part of the Blue & Gold Certification program, a joint effort of the Engineering Student Council and Engineering Student Services. The Blue & Gold program is centered around the core values of equity and inclusion, safety, integrity, engagement and transparency. Certified groups share these values, are UC Berkeley-registered student organizations, have completed required trainings, and are committed to creating a healthy and welcoming community at Berkeley Engineering. Learn more about Blue & Gold certification.
In addition to the organizations below, the LEAD Center maintains a complete list of student organizations across campus and explains how you can start your own student organization. Also check our directory of social media channels for Berkeley Engineering groups.
Academic and professional
Competition teams
Design, make, hack
Fraternities and sororities
Honor societies
(see below for membership information)
School, community and global outreach
ASUC service organizations (uncertified)
Graduate student organizations (uncertified)
For student-run courses, visit DeCal.