Building a Berkeley engineer
Welcome to Engineering Student Services
Whether you're an entering student or preparing to graduate, our extensive programs and support services at Engineering Student Services (ESS) will help you navigate your academic path and empower you to be your best.
We want to make your time here as successful and rewarding as possible, so we offer a range of advising options to help you thrive both academically and personally.
Deadlines: Fall 2023
Final deadline for LATE schedule change petitions
Friday, Dec. 1, 11:59 p.m.
(can be done from your CalCentral Dashboard)
RRR week
Dec. 4-8
Finals week
Dec. 11-15
Contact
Engineering Student Services
308 McLaughlin Hall # 1700
Berkeley, CA 94720-1700
(510) 642-7594    ess@berkeley.edu
In-person hours: Monday–Thursday, 10 a.m.–4 p.m.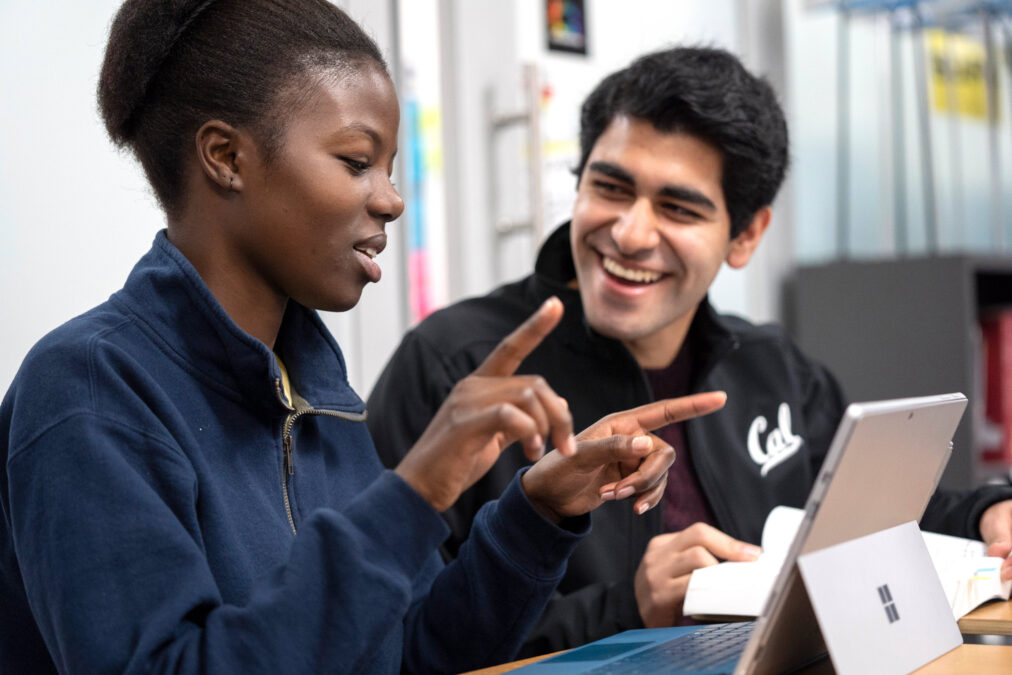 The Center for Access to Engineering Excellence, located in 227 and 240 Bechtel Engineering Center, is a hub for student engagement and academic success. Drop-in tutoring services from current students is available for most engineering core courses. CAEE also runs workshops and community-building events throughout the year.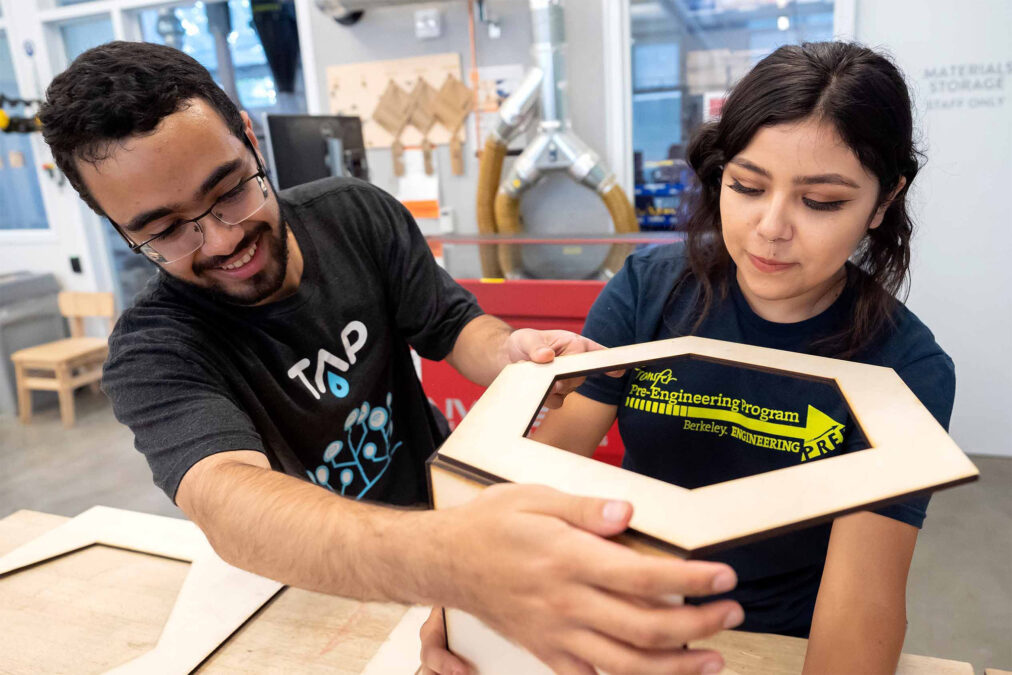 The wide variety of offerings at ESS includes drop-in tutoring services, specialized experiences and growth opportunities for first-year and transfer students. PREP and T-PREP jumpstart the Berkeley Engineering experience for selected incoming students. Other programs provide mentorships, or a focus on social justice and leadership skills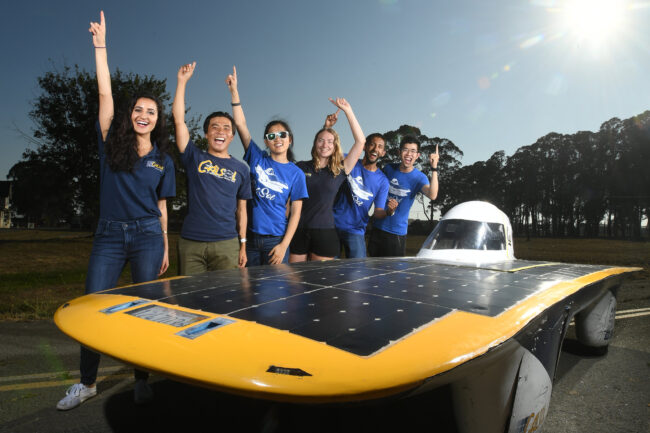 Learning and "lightbulb" moments don't just happen in the classroom. They can strike anywhere — at the coffee house, on a team project, in a casual conversation over pizza. At Berkeley Engineering, you're surrounded by some of the smartest, most creative and entrepreneurial people you'll ever meet.
Students are at the heart of Berkeley Engineering, so we foster a community that supports your success and helps you thrive. We have a strong portfolio of programs and initiatives to advance equity and inclusion, as well as resources, apps and services to keep you focused and productive.
Register for classes
Important dates, enrollment limits, and step-by-step instructions will help you get ready to sign up for classes for the upcoming semester. Don't wait to schedule an adviser visit and get your paperwork in order.