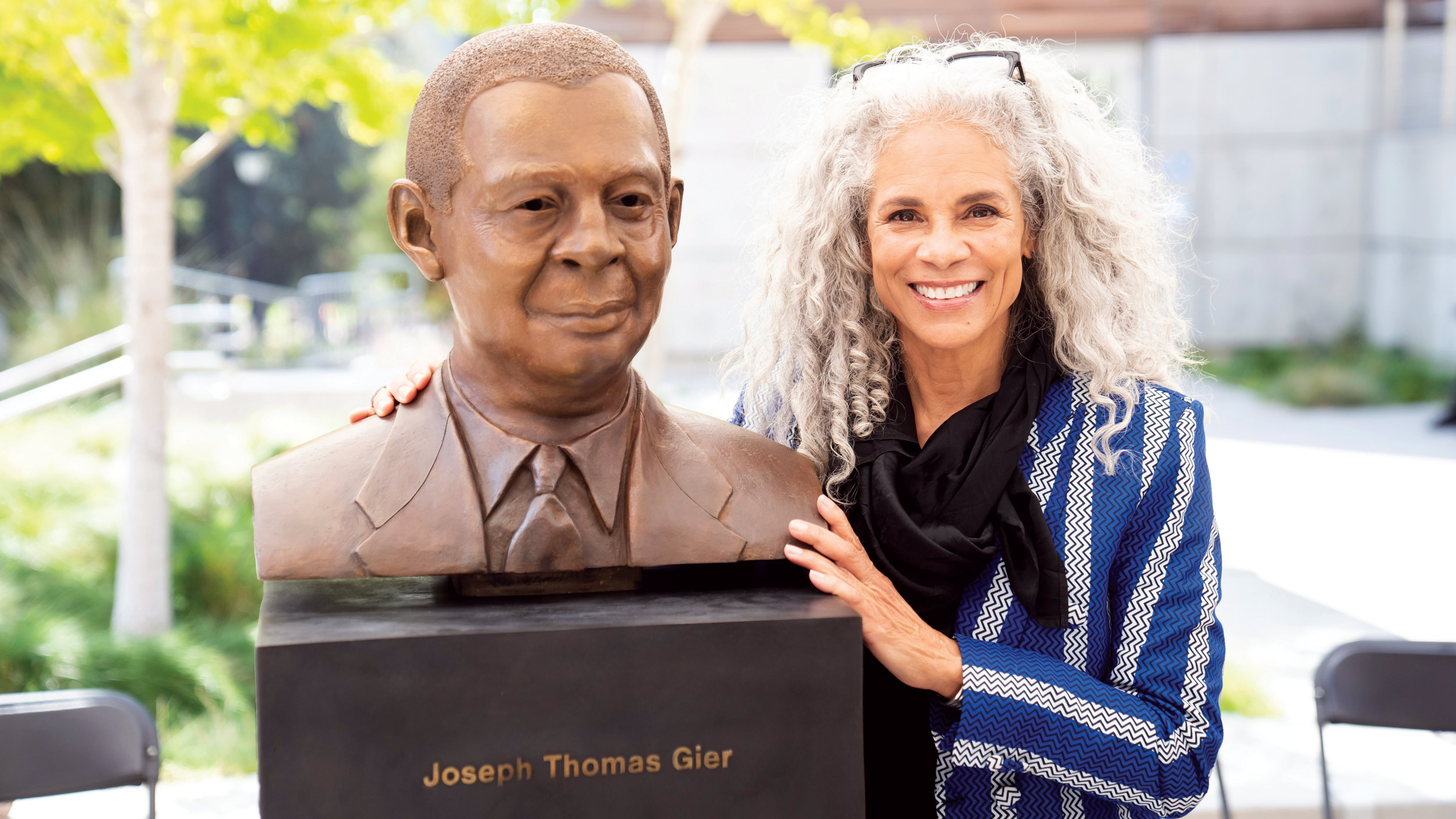 Unearthing a legacy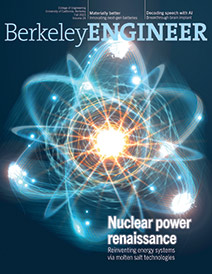 November 6, 2023 by Caitlin Kelley | Photo by Adam Lau
This article appeared in
Berkeley Engineer
magazine,
Fall 2023
The legacy of Joseph Thomas Gier, the first-ever tenured Black professor at the University of California, was lost to time — until 2018.
Maggie Crowley, newly retired communications coordinator of the Department of Electrical Engineering and Computer Sciences (EECS), was "utterly dumbfounded" when she stumbled upon the professor's 1961 obituary online.
"I found almost nothing about him online," she said in a speech at a recent ceremony honoring Gier. "The Bancroft Library only had one small box containing three of his papers. No photo, no description of his career, no mention of his race."
That is, until she unearthed Gier's personnel folder in a file drawer in the back of the Cory Hall basement. Containing the "holy grail" — a photograph of the late professor — this chance discovery jumpstarted an archival project.
Soon enough, the Berkeley EECS team filled in many blanks of the professor's life.
Gier (B.S.'33, M.S.'40 ME) shined as a Golden Bear, and he's the earliest known Black student to earn a B.S. in ME from Berkeley. Initially hired as a half-time lecturer in 1946, he was promoted to associate professor of electrical engineering in 1952. According to the archival project, he was said to be an extraordinary teacher with a "friendly and unassuming manner."
He faced many challenges while working as a Black man at a white-dominated institution. Crowley noted that the esteemed professor couldn't present his papers at conferences in certain parts of the country.
That didn't stop Gier from earning his reputation as a world authority on thermal and luminous radiation. He co-invented and patented several instruments with Robert Dunkle, professor of mechanical engineering. His devices were used to test solar energy in the earliest days of space exploration.
Speaking of solar energy, he also led the campus charge in communicating its importance as a renewable resource. In 1954, he said "this generation would be negligent in its duty to posterity if research in the utilization of solar energy were not quickly accelerated."
The EECS archival project is a labor of love that culminated in a bronze statue, unveiled in September by artist Dana King. Situated in the Blum Hall courtyard, the statue honors Joseph Gier's work and enduring influence. "My hope is that this statue will serve as a kind of wedge to keep this door to Berkeley's forgotten histories from ever fully closing again," Crowley said.
Learn more: Joseph Gier memorial (Berkeley EECS)