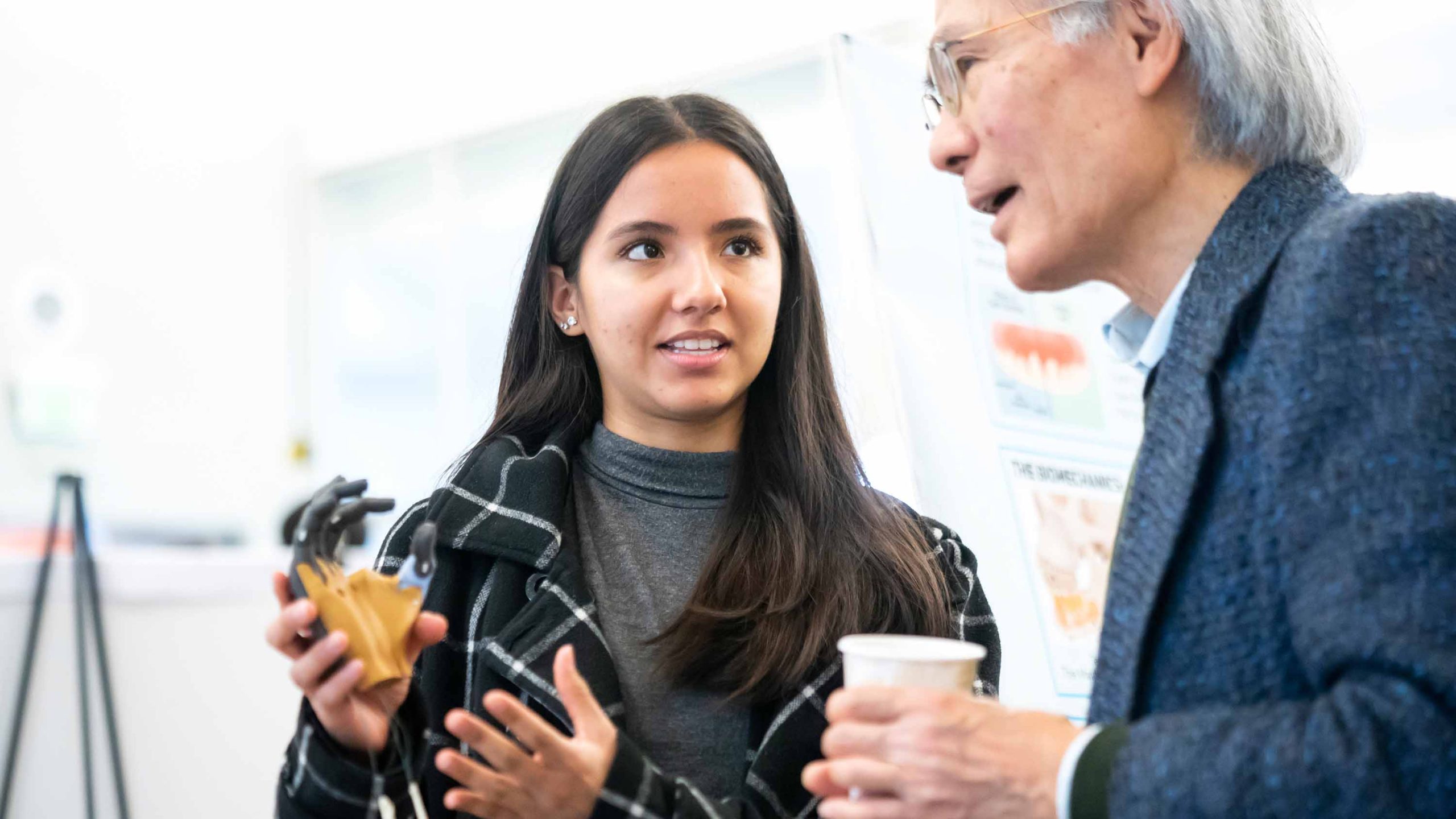 Industry engagement
Berkeley Space Center
UC Berkeley has partnered with the NASA Ames Research Center and SKS Partners to develop the Berkeley Space Center at Moffett Field in Mountain View. The 36-acre site will house research space for companies interested in collaborating with engineers and scientists at UC Berkeley and NASA to spark innovations in aviation, aerospace and space exploration. Berkeley Engineering's vision for the research, education and development opportunities at the Berkeley Space Center is outlined in this August 2023 Strategic Plan (PDF). You may contact Panos Papadopoulos, director of aerospace engineering programs at Berkeley Engineering, to learn more.
Contact
Julia Zolinsky
Senior Director of Development & Corporate Partnerships
College of Engineering
jzolinsky@berkeley.edu
Sasha Keller
Assistant Director of Corporate & Foundation Relations
College of Engineering
skeller@berkeley.edu
Berkeley Engineering is rich in resources that can amplify the impact of your business.  There are a variety of ways in which companies can partner with Berkeley Engineering students and faculty.
Campus recruiting
Berkeley Engineering attracts the world's best and brightest students. If you would like to reach Berkeley Engineering students across the college with employment, internship or research opportunities, please read more about recruiting students.
For information on career fairs and general campus recruiting, please visit Berkeley Career Engagement.
Diversity initiatives
Berkeley Engineering is committed to promoting equity in engineering, and believes that a diverse student body is critical to its mission of Educating Leaders, Creating Knowledge and Serving Society. Berkeley Engineering offers a number of programs that support underrepresented students including first generation college students, women, transfer students, veterans and others. To learn more about how your company can get involved, please contact Julia Zolinsky.
Executive and professional education
Berkeley Engineering's executive and professional education programs are tailored to the needs and demands of your company — in content, length and location. We draw on the talents of our faculty and industry practitioners to design educational programs that create global technology leaders.
Research centers
In Berkeley Engineering's research centers, our faculty collaborate with industry colleagues and provide students with advanced training in fields that serve your business. Many centers offer industrial liaison programs that offer access to research results, faculty and student expertise and other benefits.
Student projects
Capstone design projects provide students with a hands-on opportunity to create a product or solve a real world challenge supplied by companies and entrepreneurs. These companies and entrepreneurs benefit from having a student team address their business goals, and provide unexpected insights and solutions.
Students spend a semester working on an engineering project, one that will challenge them and allow them to put into practice what they have been learning in the classroom. These programs provide a unique opportunity for companies and entrepreneurs to partner and interact with students and faculty both in and out of the classroom. Please contact Julia Zolinsky for additional information.
Corporate Partners Program
Companies who support multiple key initiatives across the college are considered Berkeley Engineering Corporate Partners. The college's office of Corporate Relations provides support to Corporate Partners to create holistic partnership packages that offer opportunities to recruit top talent, form strategic alliances with specific departments, support college-wide events and programs, champion diversity initiatives and support philanthropic initiatives across the college. Please contact Julia Zolinsky to learn more and create a tailored package for your company.