Tiffany Reardon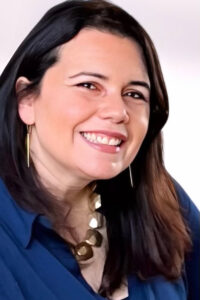 Tiffany Reardon has been working to change the face of STEM for nearly 20 years. She began doing this at Skyline Community College where she worked as the director of the Mathematics Engineering, Science Achievement Program from 2000 to 2008.  After successfully establishing Skyline's MESA program, she accepted a position as the assistant director of programs for MESA statewide at the University of California's Office of the President, working with nearly 70 community college and university MESA programs. In 2012, she joined UC's flagship campus by accepting a position at UC Berkeley's College of Engineering. In 2013, she established Berkeley's Transfer Pre-Engineering Program (T-PREP), which serves engineering students that have transferred from community colleges. In addition, she directs the Pre-Engineering Program (PREP), which serves freshman engineers. Both PREP and T-PREP support students throughout their time at Berkeley. Tiffany has helped hundreds of students successfully transfer to top-tier universities, prepare for graduate school, and gain prestigious research fellowships. In 2018, she launched REUFinder, which is a blog aimed at exposing non-traditional students to paid research opportunities.
How do you contribute to Berkeley Engineering's equity and inclusion mission?
As director or PREP and T-PREP, I'm honored to have the opportunity to welcome students into the PREP and T-PREP family. It's my job to make sure that our students feel valued and supported from the second they're admitted until the day that they graduate — and beyond, as many of our alumni come back to inspire the next generation of students.

What's something that students and colleagues should know about you?
While in college I was a single parent and a first-generation college student working full-time. I had major imposter syndrome that lingered on, even through graduate school.
How did your career path lead you to your current role?
For eight years I worked at Skyline College as director of the Mathematics, Engineering, Science Achievement Program (MESA). I then worked for four years at the MESA statewide office. In both of these roles I worked on programs that helped community college students prepare to transfer to a four-year school.  When the opportunity to work at UC Berkeley came, I jumped at the chance. I felt like this was an opportunity to create the same strong sense of community for students that I saw through programs like MESA.
Besides your work, what's something that you're passionate about?
Introducing students to out-of-the-classroom experiences is something I'm extremely passionate about so when I'm not at work, I'm blogging. I run a blog called REUFinder.com that introduces opportunities to explore their research and career interests.