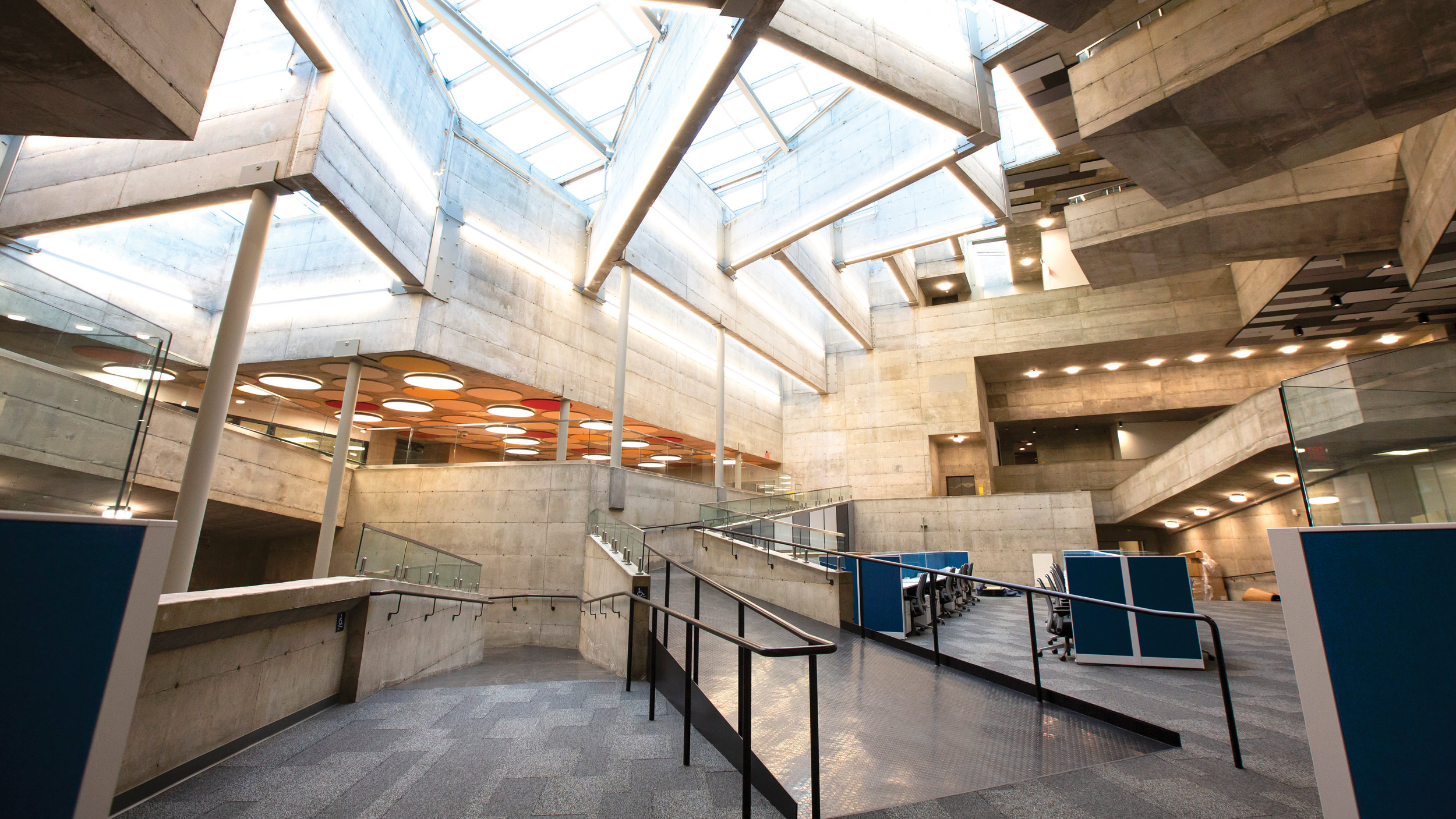 Bakar BioEnginuity Hub opens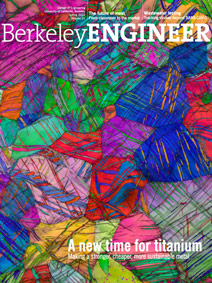 April 15, 2022
This article appeared in
Berkeley Engineer
magazine,
Spring 2022
In November, the Bakar BioEnginuity Hub (BBH) opened on the UC Berkeley campus, providing an innovative space that pairs the Bakar Labs incubator with programming and fellowships for students and researchers. The new state-of-the-art facility equips current and aspiring STEM entrepreneurs with labs, offices, equipment and community areas, creating a place where scientific research and entrepreneurship converge.
"BBH recasts an architectural landmark into a world-class innovation space and incubator for life science."

—David Schaffer, BBH executive director and professor of bioengineering, of chemical and biomolecular engineering and of molecular and cell biology
The Bakar Labs incubator, jointly founded by Berkeley and QB3, supports early-stage startups by leasing as little as a single lab bench or half of a freezer shelf. This flexibility enables qualified companies to launch with modest funding. Thirteen startup companies have already moved into the new space, which can ultimately support more than 50 companies.
The Hub is located at 2630 Bancroft Way in the 94,000 square-foot Woo Hon Fai Hall, the former home of the Berkeley Art Museum and the Pacific Film Archive. Built in 1970, the cast concrete structure was originally designed by Mario Ciampi in the Brutalist architecture style. The building was declared a City of Berkeley landmark in 2012 and is also listed on the National Register of Historic Places. A two-year structural retrofit of the building was headed by a team of Berkeley alumni from Forell/Elsesser Structural Engineers.
Learn more: A first look inside UC Berkeley's Bakar BioEnginuity Hub (Berkeley News)