Expanding the pipeline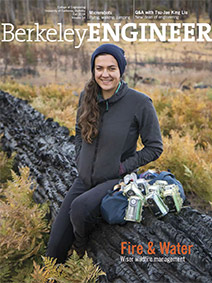 November 14, 2018
This article appeared in
Berkeley Engineer
magazine,
Fall 2018
To help strengthen the next generation of engineering leaders, Berkeley Engineering and Michigan Engineering co-hosted a three-day workshop in September to prepare diverse graduate students and recent doctoral graduates for a career in higher education.
Nearly 70 Ph.D. students and postdoctoral researchers from 30 institutions across the country convened at Berkeley for NextProf Nexus, designed to encourage more women and traditionally underrepresented groups to apply for engineering and science faculty positions.
Panelists and featured speakers at the workshop consisted of distinguished faculty, administrators and NextProf alumni from across the country, including Michael Brown, provost and executive vice president of the University of California, who spoke about diversity in the UC system in his keynote presentation.
"A growing body of research shows that the best solutions come from diverse teams. As engineers, we're called upon to solve some of the most important challenges society faces," said Kara Nelson, NextProf Nexus co-chair, associate dean of equity and inclusion at Berkeley Engineering, and a professor of civil and environmental engineering. "To develop the most creative and successful solutions, we need all the talent at the table."